This is the fourth in a year long series of letters to my sons. Next in the circle is Sarah Davis — please visit her site after mine to travel along the full circle.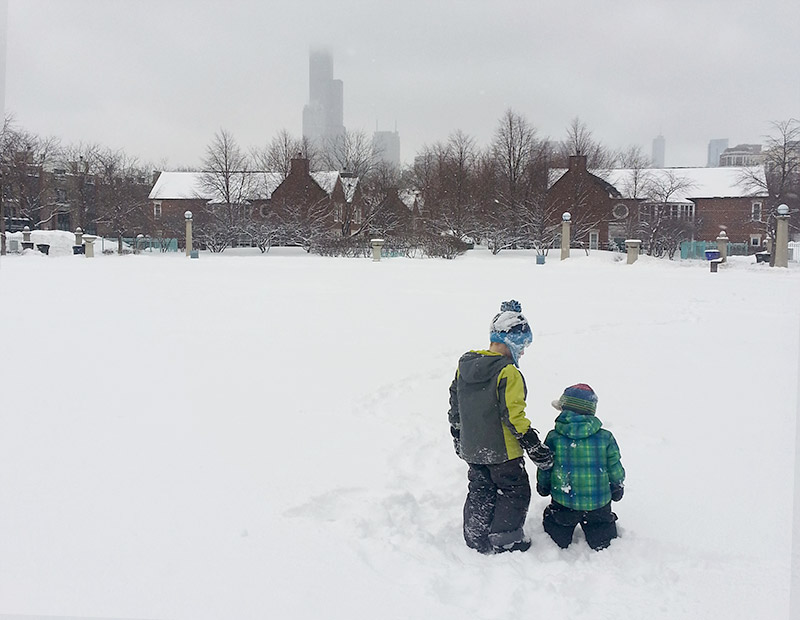 Oh what a winter this has been! Record breaking snow (which we love), record breaking cold temperatures (which we do NOT love). There is a major case of cabin fever in the James house! We've broken out the snow gear whenever we can, but it's tough to get out there and enjoy -5 degree temperatures. I'm afraid you both just think this is what winter is always like, though I keep assuring you this is not normal.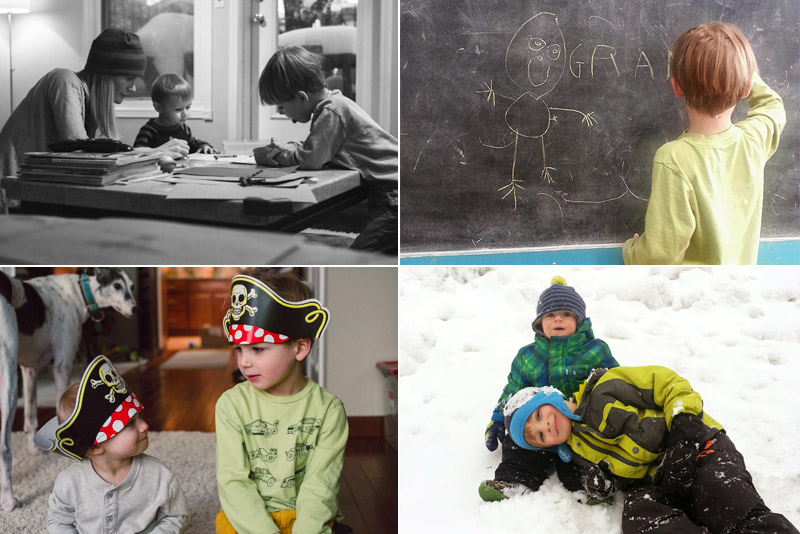 We've made the best of it though, keeping busy with swimming in the very heated pool, trips to the children's museum, and finally taking you to your first movie, N (Frozen – how appropriate). You were a big fan.
Overall though, I think we're all ready for the thaw. And for more adventures, inside and out.
There's one more thing… all of the images in my letter to you this month were taken using a phone. And most aren't even composed very well. I really miss photographing the two of you — but I've had a good excuse. Mama was pretty sick. Very sick, actually. And my energy level wasn't quite been where it usually is. However, I'm finally feeling a lot better, and all of that sickness was for a very exciting reason. Despite initially thinking our little family was complete, life had other plans. If everything goes as hoped, there will be a new son (or daughter?) to write letters to in August.
We just told you both, and you're pretty thrilled. In fact, we're all pretty thrilled.
Like I said, bring on the new adventures!
Up next, read what the very talented Sarah Davis has to say to her son.
---