This is the fifth in a year long series of letters to my sons. Next in the circle is Dana Lauder — please visit her site after mine to travel along the full circle.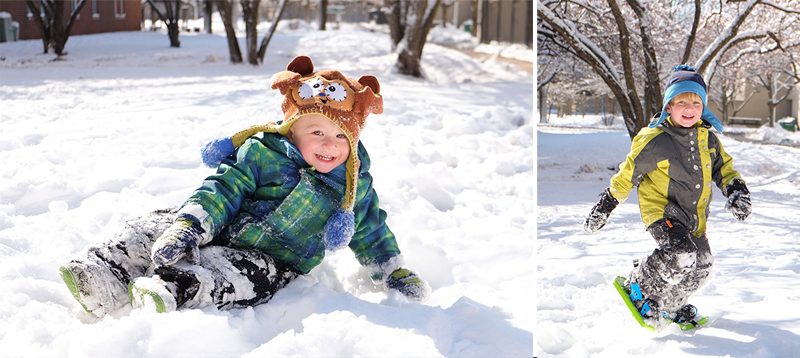 Boys, I'll be honest, I had hoped the images that went along with this month's post wouldn't involve snow. But I'm glad my wish didn't come true, because this "last hurrah" (I hope), was so much fun. It's been a tough week. Between lots of travel and lots of sickness, we're all pretty thrown off. You've been cranky. I've been cranky. We're all ready to get outside and play. So when several inches fell right on the heels of a lovely 50-degree day, we didn't complain. We threw on the snow pants one more time and had a blast.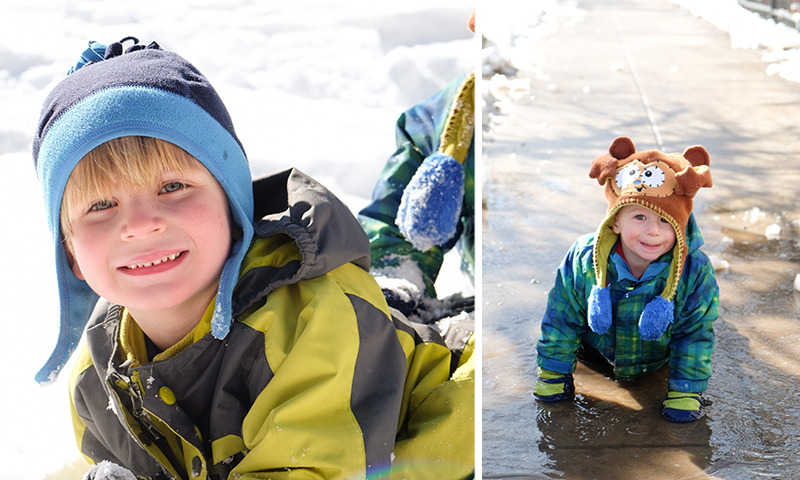 You played in the snow. You splashed in the ice cold puddles. You tackled each other and smiled the whole time. And so did I. It could have been 5 degrees outside, and I suspect I still would have had to drag you back in to the warmth of the house. (The promise of hot cider eventually did the trick.) I love seeing you both like this – absolutely vibrant and full of fun – each of you in your purest form.
That said, um, no more snow. We're ready to start playing in the mud 🙂
Up next, read what the very talented Dana Lauder has to say to her son.
---